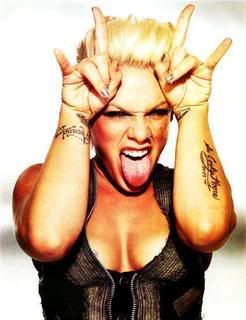 Hello my fellow bloggers and blog-gets(is that a word?)it's been awhile since my last posting, so i decided to stop in and let everyone know that I'm still alive out here. nothing much has changed as far as my weight loss, and after that Blue Belle Ice cream incident(pleading the 5Th) I'm glad i haven't gained anything either. I'll take
"HOLDING STEADY"
until i get it back right. I'm still fighting the
"INNER DEMONS"
within and trying to stay motivated and focused. I still make
FAT GURL
choices sometimes and still have some FAT GURL tendencies. I'm still struggling with balance and the entire party/night life, it's been so hard trying to go out to different functions and having to choose if I'm going to drink or eat. Then the FAT GURL side comes over me(not wanting to miss out on anything) and come up with a plan to drink now and take a plate home for later. which usually isn't good because the things on the plate are not the best food choices and the later part is usually in the AM. so yeah I'm still under construction right now, but I'll get there. I'm also getting my MOJO back and have my eyes on someone of the
MALE
Species...lol but it's way too early to tell how that will play out.
and last but not least i really have a problem with these people on TV selling exercise equipment or workout DVDs. If you want to appeal to the people who need it try to include that type of person in or somewhere around the product. for example : The Zumba Commercial shows nothing but fit women and men with abs already dancing and shaking to the beat. which i feel is false advertisement because anyone my size doing zumba will need a break or the paramedics after 10-15min of doing the work out. plus i want to see if their boobs and flab is all over the place like mine would be...lol okay I'll quit here, and i already know I'm crazy !
ENCOURAGING WORD :
DISCOURAGE SOUNDS VERY COLD YET CAN BE A VICTORY WORD IN LIFE. BE DISCOURAGED NOT TO GO BACK TO WHAT HELD YOU DOWN