Okay I've been trying so hard to make sure i stay focused on myself and really make it ALL ABOUT ME. but now I'm feeling the urge to get my MO JO back and start back looking for a nice, sexy guy(male species) to be in my life. But the problem with that is that i have a bad habit of #1 choosing the wrong man, i always tried to find someone who would accept me for who i am and now it's also for what I'm going to become!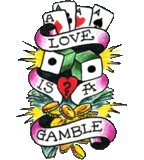 My EX(last serious relationship) was not very supportive of me losing more than 50lbs and was the main reason i put off the Lap-Band for 3 yrs in the first place. He was also a true fan of Larger Women and accepted me and loved me as long as i was appealing to him.. HEAVY.
Well after gaining back focus of myself i knew we had no future together because i had no control over how much i would lose if i got the Lap-Band and wanted to lose more than 50lbs. So i cut
HIS
loses and continued on my way, feeling that i had wasted enough time already and it made no sense to be in denial about it any longer. everyone after that was nothing serious...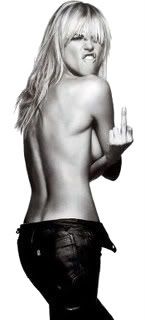 #2 when i do find someone i tend to slowly lose focus of making it about myself and it turns to being about the other person. not that i should be the
Queen Bitch In Charge
and it's ME, ME, ME well yeah i take that back it should be..lol but not only that, being that i know how i am i know that my focus, goal and schedule will change and it will end up with me going out more eating out more and less visits to the gym. i guess you can say i don't know how to balance it out as far as my needs and their needs and will be very easily distracted, I am a Quality Time junkie
THERE I SAID IT !

Damn it is so much easier being single, you only have to worry about
YOU
and making sure
YOU
are Happy. i though about waiting until i get to where i need and want to be before i start searching, that way my goals will already be set in motion and there wouldn't be any distractions. and then there is also that thought of why i just can't find someone now and learn to keep that balance as i continue on my journey ???? so now i think i'm ready again for something serious. maybe about 80% sure, the other 20% is saying wait and enjoy the single life and see if i will be able to handle the new attention i'll be getting from my journey. i definately don't want to get mine or anyone else's feeling tied up if it's just going to be about having fun.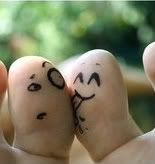 WORDS TO LIVE BY/MY 2009 MOTTO : LIFE ISN'T ABOUT WAITING ON THE STORM TO PASS, ITS' ABOUT LEARNING HOW TO DANCE IN THE RAIN !